1) Register a NLB Digital Account (can borrow up to 12 audiobooks/ebooks) – http://www.pl.sg/page/PlRegistration
2) For Digital Audio Media (MP3, WMa), Download/Install Overdrive Media Console for PC 3.2 – http://www.overdrive.com/Software/OMC/Default.aspx
3) For Digital Ebook (.epub with proprietary ADEPT (Adobe Digital Experience Protection Technology) DRM – Digital Rights Management scheme).Download/install Adobe Digital Editions 1.7.2 – http://www.adobe.com/products/digitaleditions.
Need to register for Adobe ID.Apply Adobe ID (for Digital Ebooks). https://www.adobe.com/cfusion/membership/index.cfm?nl=1&nf=1
Adobe® Digital Editions software offers an engaging way to view and manage eBooks and other digital publications. Use it to download and purchase digital content, which can be read both online and offline. Transfer copy-protected eBooks from your personal computer to other computers or devices. Organize your eBooks into a custom library and annotate pages. Digital Editions also supports industry-standard eBook formats, including PDF/A and EPUB.
4) Login Singapore Public Library http://singapore.lib.overdrive.com and Browse "My Cart". Add desired title "To cart". You can borrow up to 12 titles of audiobooks/ebooks.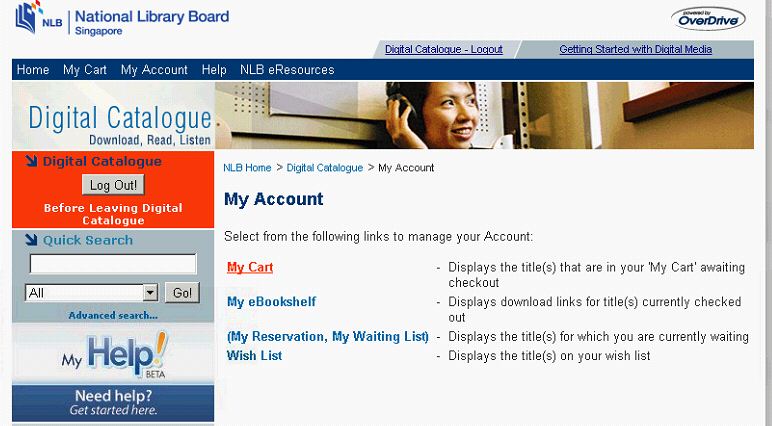 5) After selecting all your desired  ebook or audiobook and checkout.
6) Goto "My eBookshelf" and download
For Audiobook, Download XXXXXXX.odm
For Ebook, download XXXXXXX.acsm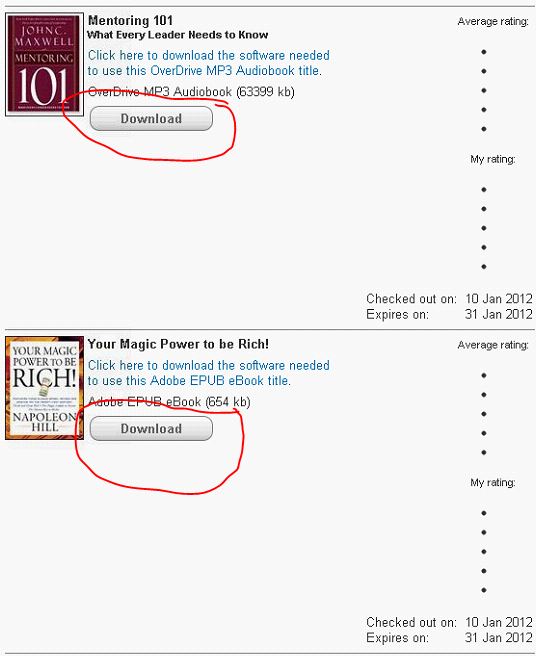 7) Double Click XXXXXXX.ODM, it will start download in Overdrive Media Console.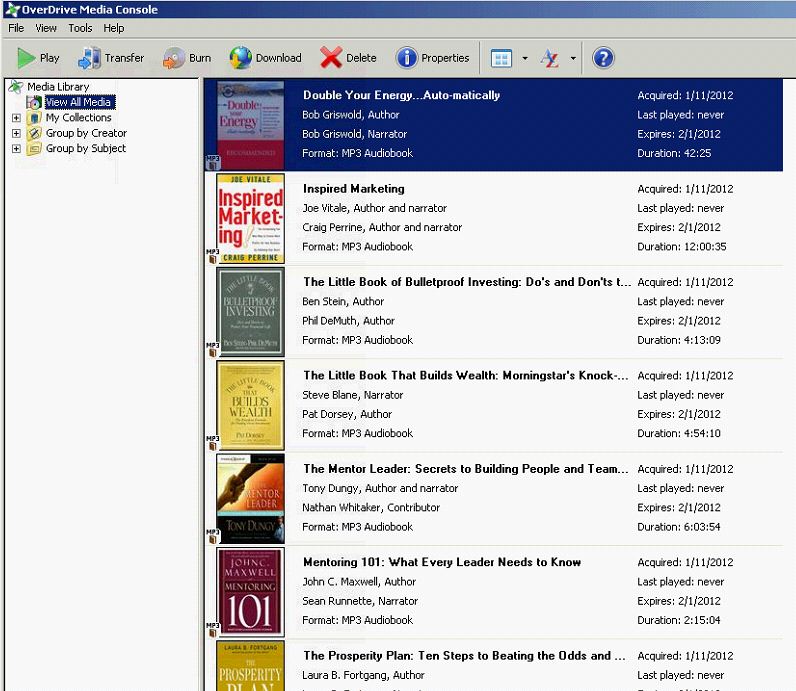 8 ) Double Click XXXXXXX.acsm, you can view in Adobe Digital Editions.