What is "Remote IT Support"
Remote IT Support (Remote PC/Mac repair or Remote Computer Repair or IT Support Remotely) is a method for troubleshooting software related problems via remote desktop connections. Engineer or Technicians use software that allows the technician to access the user's desktop via the Internet. With the user's permission, the technician can take control of the user's mouse and keyboard, transfer various diagnostic and repair applications to the user's desktop, run scans, install antivirus programs, etc. If the remote service permits it, the technician can even reboot the PC and reconnect remotely to continue his work without the user needing to assist.
Common repairs available with online computer support providers are computer virus and spyware removal, computer optimization, Windows Registry repair, device driver issues, Web related issues, and Windows security updates.
Generally, only software can be "repaired" remotely. A computer with a broken hardware component such as a motherboard or hard disk can in some cases be diagnosed, but must be repaired in person or onsite.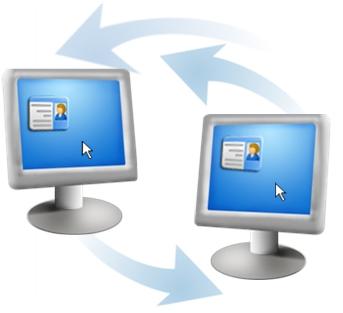 How Can Remote IT Support help you?
24/7 access to remote computers or servers – we can administer remote computers or servers.
Secure – It is a highly secure remote maintenance solution. Your connections are established via fully encrypted data channels using 1024-bit RSA key exchange and 256-bit AES session encoding.
Ease of Use – You don't need to worry about firewalls, blocked ports or NAT routing
Optimized performance – Optimizes display quality and speed depending on your network connection. This gives you the best performance possible from LAN to mobile internet connections.