Server Rack Cabinet
Server racks are designed and built to hold servers, computers, monitors, network equipment, kvm switches, production bench test equipment , patch panels and other electronic equipment. Server racks are an extremely important component of any network. Quite often server racks are overlooked as categorized under office furniture or just 'another piece of hardware' or shelving. Server racks are used in a variety of industries such as computers/technology, manufacturing, finance/banking, medical and almost any corporate setting that could benefit from vertical storage of equipment and also save valuable floor space and add a professional appearance to your facility. Finding the right server racks can increase the security, protection and ease of management of any network.
Server racks can typically be adapted with adjustable shelves and other components to hold and protect your specific equipment and also be custom ordered and built to your exact specifications. Server racks come in a wide variety of preconfigured design, shapes and sizes. Some options might include features such as power / surge strips, casters, glass doors, and fans.

Server Rack features and functionality
The first place to start when finding the right server racks for your company is to determine what your needs are first, and then find the server rack or racks that will fulfill those needs. Consider how many pieces of equipment will be housed in the server rack(s) , consider the equipment that you need to install, consider the power requirements for those components, consider the manner that the equipment will be connected to each other and the network, consider the esthetics requirements, consider your security needs and concerns, consider your budget and last but not least consider any additional needs or requirements that you might have in the future.

Once you have a good understanding of your requirements, you can shop and compare server racks according to the following features:
Server Rack Security
Server rack security comes in many forms and options. In their least secure form, server racks are just frames and offer no additional barriers to the equipment.In their most secure form, server racks are fully protected with four sided doors/panels and multiple locks. Many fully secure server racks are equipped with a tempered,front smoked-glass locking door, providing you with both security and easy viewing access. Server racks with locked side panels that are easily removable,add security and an additional means of equipment access. You can also get server racks within a medium level of security range (e.g., server racks with four screened panels).The choice for what level of security you need depends on what potential threats to your network equipment you perceive and predict. You may find that completely secure server racks are a better value than some of the less secure alternatives.
Server Rack Size/Capacity
One of the most important considerations, not only to make sure that the server rack has the right dimensions (depth, width and height),but also how the server racks will fit into the operating environment. This means checking the overall (outside) dimensions and the usable (inside) dimensions . You'll want to determine if desktop, freestanding or wall-mounted server racks will work best for your equipment and environment, although most server racks that house more than one server are generally freestanding. Check the weight capacity of the server rack to make sure it will work for your anticipated network equipment load.
Server Rack Configuration
Planning your server rack purchase requires you to consider how the equipment needs to be connected, which in turn impacts how the server racks will need to be configured. Server racks come with varying levels of adaptability and accessories (i.e.fans, vertical rails, shelves, power strips etc.) so you'll want to make sure that the server rack is customizable for your needs.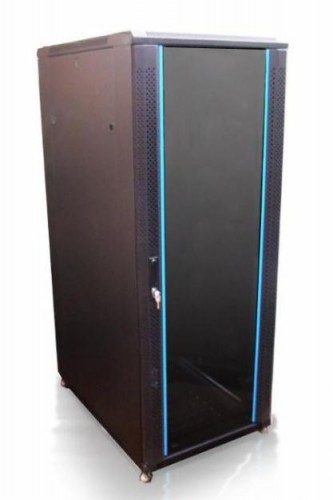 In Summary, how to Buy Server Rack?
Desired Height – 21U, 31U, 36U, 42U (most common, it is about 2m)
Desired Depth – 600mm, 800mm, 1000mm (for almost all IBM server)
Desired Colour – Black (most common), Ivory
Number of Additional Trays (comes with 2-3 trays depending on Height)
Relative Products
---
To buy a suitable server rack, please send your sales enquiry form to us.