Manually Update Adobe Flash For Android Devices

As announced directly from Adobe, Android will no longer support Flash Player to the latest version of the OS and then Google came home on devices not just the Flash Player.
Is not officially supported, but that does not mean that Flash Player can not be installed on our device with Android Jelly Bean 4.1.
1- In your phone go to Menu > Settings (or Menu > More > Settings), which is where the "Enable Plug-ins" option can be found.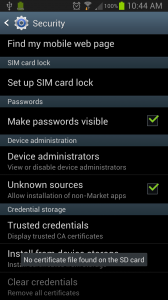 2- Then Check the "Unknown Sources" software box.
3 – Download the file flash_player
4- Copy the APK to your Phone storage, using Any File Explorer find the APK you've copied to your phone, open it and Install it.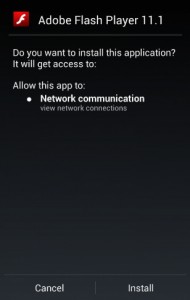 5- Go to the Menu > Settings and Un-check "Unknown Sources" (Optional)
6- Now your Android can Use the Flash Player now .
Watch it on Youtube!!
httpv://www.youtube.com/watch?v=4xA2erlhALA